Popular tourist destination is destined to die an unnatural death
Calls to save this cultural heritage have gone unanswered time after time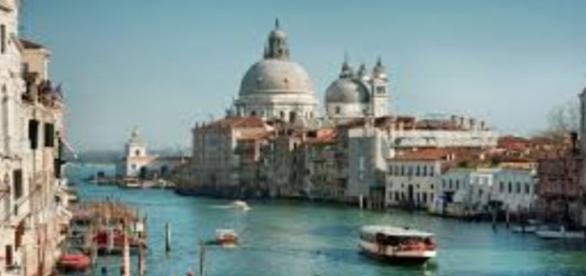 Apart from all the species on earth at risk of extinction, some of our cultural heritage is also in peril. Last week, Europe's leading heritage organization, Europa Nostra, identified sites most threatened and topping the list is the 7,000-year-old waterway between the Italian mainland and the Adriatic Sea that pollution is eating alive – the Venice Lagoon.  
Reliving a dream
Artists and writers have lamented the flagging lagoon for more than a century. Their pining establishes that it's not just an historic site, and if it's not saved, all that will remain will be the "remembrance of things past." Marcel Proust penned that phrase in his 1913 novel "Search of Lost Time" after falling under Venice's spell.
The rest of that phrase, seldom quoted, unwittingly sounds the warning for the languishing lagoon. "Remembrance of things past is not necessarily the remembrance of things as they were."
Certainly Thomas Mann caught the smell of ruination in 1912 when he wrote "Death in Venice," a vision of the city under siege from a cholera epidemic. The main character is an aging writer who becomes obsessed with the aesthetic beauty of a young boy and risks death from the lethal disease by staying on in the city to continue gazing on the boy. The constant air of foreboding in this story can be likened to the warning from Europa Nostra.
The beginning of the end
Daphne du Maurier also foretold the end of the landmark in her 1928 collection of short stories "Echoes from the Macabre, in which she wrote, "The experts are right.
Venice is sinking. The whole city is slowly dying. One day the tourists will travel here by boat to peer down into the waters, and they will see pillars and columns and marble far, far beneath them, slime and mud uncovering for brief moments a lost underworld of stone."
Despite their focus on fiction, these writers confronted the reality of the Venice Lagoon. Even before Henry James fell "deeply and desperately in love with it," he saw the place as "a fragment of the past," comparing it to "a great dazzling spot of yellow paint upon the backward path of my destiny."
One painting tells the story
But perhaps the ultimate eulogy for Venice's vanishing landmark came in 1879 when James McNeill Whistler painted "The Lagoon, Venice: Nocturne in Blue and Silver."
This single image conveys the city's dying air. You see the shallow breathing of the lagoon in the colors that Whistler reduced to a vaporous, ghostly blue and gray. Vaguely visible in the background, echoing the city's fading scenery, is an illusory church of San Giorgio Maggiore. That insubstantial presence in Whistler's painting didn't go over very well with British art critic John Ruskin who called the elusiveness the "flinging a pot of paint in the public's face."
Clearly Ruskin missed the point. One look at "The Lagoon, Venice: Nocturne in Blue and Silver" and you know Whistler nailed it – the historic inevitability of pollution. #Buzz