Nintendo releases its greatest hits titles for the current generation.
What to look out for if you've missed out on some of Nintendo's greatest classics.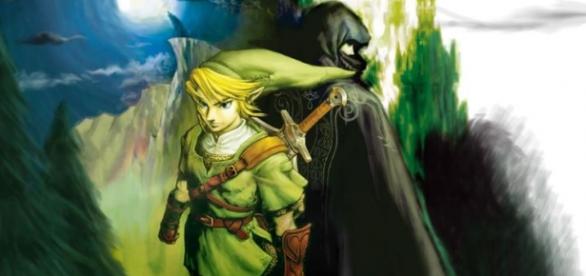 Nintendo selects is coming to particular titles in the company's library of Wii, Wii U, and 3DS games. For the consumer who is not willing to pay full price for these franchise classics, here's what to look out for during their second run on store shelves.
Super Mario World 3D reclaims supremacy on the Wii U.
The Mario Franchise has had an identity crisis for some years now. From its original incarnation as an action platformer, to a slow moving JRPG on the Super Nintendo, Super Mario Brothers has found itself in every genre and on every Nintendo console since its original release back in 1985. But with Super Mario World 3D, fans of the Italian plumbers can now relive the Mushroom Kingdom's greatest adventures across a variety of levels in a world filled with action adventure goodness.
Gone now are the mishaps that were the Mario sports franchises or the excruciatingly mundane mini games that came packed in almost every franchise party game. 3D is a masterpiece of traditionalist standards, and a must-own for twenty dollars.
Legend of Zelda Ocarina of Time 3D reborn.
1998 was a landmark year for the Zelda franchise. Ocarina of Time proved that Link was more than just a mere forest elf swinging a sword in search of a princess. With its breathtaking musical score, and the ominous ocarina musical instrument that transported its protagonist through different eras of Hyrule, Ocarina of Time was the penultimate adventure for series fanboys. Now with the Nintendo Selects re-release of this timeless classic, players can revisit all their cherished childhood memories on their handhelds without having to pay the full 60 dollar price.
Nintendo made a brilliant move in selecting this title for their greatest hits catalog, as the 3DS did everything to restore this game to even greater heights than the Nintendo 64 could ever imagine. New textures, cleaner dialogue and musical score, a simple inventory system, and rearranged dungeons bring this title into the current generation.
Pikmin 3 - third time is truly a charm.
Captain Olimar's last hurrah in the Pikmin Universe comes fully remastered in 1080 HD picture quality for the Nintendo Wii U. Miyamoto's first excursion outside of the Mario-Zelda Universe, the Pikmin franchise has seen entries on both the Gamecube and Wii U consoles. Fans can take pleasure in knowing that they can now play the final chapter of the little space aliens saga on their home consoles for an affordable price. Truly a must own for the Wii U, Pikmin 3 is a turn-based platformer with RPG elements, in which players can rebuild their alien ships in the hopes of returning the protagonist characters to their home planet.
The multiplayer mode is a delight, as you can wield the Wii hand remotes as a support character while the first player uses the touch pad technology to their advantage. Almost impossible to find on first print, Pikmin 3 is one of the best reasons to own a Wii U console today.
Donkey Kong marks his return to platforming fun on the Wii U with Tropical Freeze.
The Donkey Kong series has had its share of setbacks over the past few years, the Konga series in particular being a low point for the franchise. But with Tropical Freeze, fans of the original SNES side scroller can now return to ape island and face off against the Kremlings in their plans to turn the tropical paradise of Donkey Kong Country into a frozen wasteland. Dixie and Diddy join the Kong family once again, with the ability to switch easily between characters much like the SNES masterpiece did back in 1994. A true plat former in every sense of the word, Tropical Freeze is a nostalgic trip down classic action adventure fun, with brilliant 3D sprite backgrounds, an invigorating musical score, and character designs reminiscent of old school animation. For under 30 dollars, Tropical Freeze should be an easy choice for anyone looking to add to their Wii U libraries. #Video Game