The Cleveland Browns are unofficially eliminated from the 2016 playoffs
The Cleveland Browns expected to continue their losing ways and finish in the AFC North basement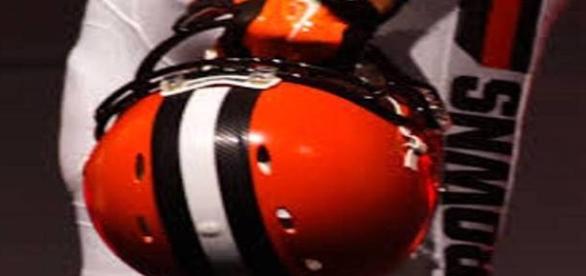 Did the title fool you? If you are an NFL fan, you can already assume the Cleveland Browns will finish in the AFC North basement again. And no, I am not psychic, I just know the Cleveland Browns. In 17 seasons, the new and unimpressive Browns have finished last in their division 13 out of 17 seasons. So why expect anything to change? Cleveland.com reported that owner Jimmy Haslam III has hired three Harvard graduates to move the Browns away from the cellar.
Harvard grads join the dysfunctional Browns
The new executives are Sashi Brown, Paul DePodesta, and Andrew Berry. The article also claims other executives thought the Browns should have hired more experienced executives to evaluate future draft picks. Although these Harvard men haven't drafted any superstar NFL players, they couldn't do any worse than whoever drafted Tim Couch, Johnny Manziel, Trent Richardson, or Brandon Weeden. .
The Browns are the only AFC North team without a franchise quarterback
The NFL is a quarterback driven league. Even an armchair quarterback knows this. Let's reference this year's Super Bowl quarterbacks. Peyton Manning is a future hall of famer, and Cam Newton will join Manning if he continues playing at his current level. He can run, pass, read defenses, and has a great #Football IQ. The better question is "What is it that Cam cannot do?"
Here's why the Browns are America's unlovable losers
The Browns have not had a good quarterback since rejoining the league in 1999. Here's the lowdown on the Browns from 1999-2015:
They finished last in their division 13 out of 17 seasons.
Before 1999, the Browns winning percentage was 61%.

After 1999, the team's winning percentage is 32%.

Three different owners.
More than 20 different starting quarterbacks.
Hue Jackson is the team's 9th head coach.
The Browns have never played in a Super Bowl
The original Cleveland Browns moved to Baltimore and became the Ravens, who won two Super Bowls. In 1999, Al Lerner brought the NFL back to Cleveland. The "Dawg Pound" was open for business. Although Lerner expected the Browns to experience success, he must now wonder why he ever thought the Browns were relevant.  
Hue Jackson will replace Mike Pettine as the new head coach. Team ownership only gave Pettine two years to turn the Browns into winners. Instead, he became the fall guy after finishing 10-22. I don't see how anyone could have expected Pettine to win with the mess he inherited.
Not even Batman or Spiderman could coach this team to a Super Bowl
Hue Jackson is an excellent coach who served as an assistant coach for the Bengals and as a head coach for the Oakland Raiders.
History tells us it won't matter who coaches the Browns because they cannot compete in their division. The Steelers, Bengals, and Ravens are excellent football teams.Their rosters are deep with talent, which means they know how to draft college players. The Browns are the only AFC North team without a franchise quarterback.The Browns drafted Johnny Manziel to lead them into the future. So far, he hasn't had much success. Cleveland media will be watching to find out if Hue Jackson keeps Manziel or releases him. #News #Buzz