'Milan Men's Spring/Summer' Fashion Week 2018
Coverage of the 5-day event that displayed the best of Italian fashion brands.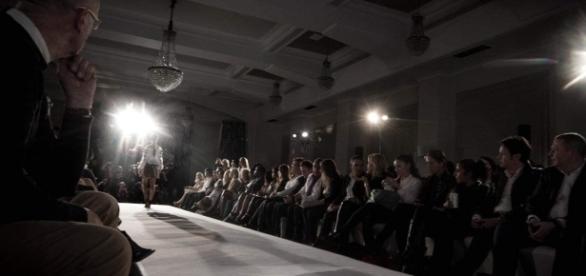 June 17th through to the 21st, #Milan hosted the #Men's Spring/Summer Runway Shows of the 2018 season.
During the five days of the Italian Men's Wear season, brands that are known to the public, such as Prada, Versace, Armani, Fendi, and Dolce&Gabbana presented their Spring/Summer collection for next year.
Hands down, Fendi had one of the best collections of the season, with a new vision on corporate and business dressing, mixing streetwear with classic tailoring and accessories that usually aren't considered appropriate in such environments.
Versace's "Homecoming"
Versace Men's collection took place in the family's 18th-century palazzo in Milan, differing from the theaters Donatella Versace, CEO and creative director of the brand, has chosen for previous collections.
King of a homecoming, as next month is the 20th anniversary of Gianni Versace's murder at his Miami mansion.
Backstage, in an interview for The New York Times, Donatella said: "I've been thinking about how much fashion has changed. We work backwards, it's the millennials who decide what's going to happen" Ashley Fletcher, Versace Men's Wear Designer, delivered a more laid back collection this season, with high-end pink sweatshirts, along with slim-fit trousers of the same color.
Prada's vision was focused on the future, and what that represents to our 21st-century society. High-waist shorts and trousers, fanny packs, oversized overcoats and coveralls were present this season.
Armani Men's collection showed why, at age 83, he's still a relevant force in fashion. The perfect mix of classic, elegant, and innovation were part of both shows that carry his name, Giorgio Armani and Emporio Armani.
D&G and its politics
Dolce&Gabbana's runway show was full of beautiful colors, prints, and fabrics. One of the models, Miley Cyrus' brother, was fired from the company after his sister posted a picture on Instagram congratulating her brother but condemning the brand's policies.
The singer wrote: "...I love you Prince Suga Bear and seriously congratulations on your experience! I am so proud of you always.... From Nashville to Italy! PS D&G, I STRONGLY disagree with your politics.... but I do support your company's effort to celebrate young artists and give them the platform to shine their light for all to see!"
Domenico Dolce and Stefano Gabbana have caused controversy in the past by commenting on IVF methods, saying that kids born via surrogate are "children of chemistry, synthetic children. Uteruses for rent, semen chosen from a catalog" #Fashion Week