Why Prince Williams and his wife, Kate, never hold hands in public?
The Duke and Duchess of Cambridge seem to have limited public display of affection to the barest minimum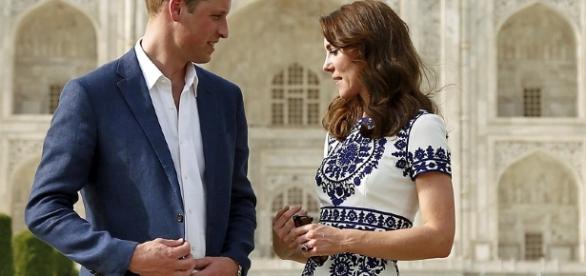 Even though they are still young and very much in love, Prince Williams and his wife, Kate Middleton have kept public display of affection to the barest minimum. With the exception of their embracing at Team Great Britain's Olympic cycling victory, and the official photos of them holding hands as they mounted the Tiger's Nest Monastery in Bhutan, images of the #Duke And Duchess of Cambridge appearing physically affectionate are quite few.
Besides, they are both royals so they live by a different set of rules compared to mere mortal beings. Five years ago on their wedding day, they had given each other a chaste kiss on the balcony of Buckingham Palace on their wedding day.
That was the best the media could lay their hands upon. After that, it has been more professional outings of them for the public glare.
Here's why the Duke and Duchess limit holding of hands in public
The reason for their behaviour can be traced to the Queen. According to Robin Kermode, a body language expert, it's all because of the Queen. Her Majesty rarely holds hands with husband Prince Philip in public. He goes ahead to explain that there's no official rule in place against public display of affection but Her Royal Majesty, the Queen has set a standard for other royals. Robin also notes that some public figures use hand holding as proof that there is chemistry between themselves but this isn't something Prince William and Kate have to prove or struggle with.
According to the expert, it is noticeable that as Kate grows in confidence on the royal stage, she needs less hand holding.
He believes that when public figures hold hands when they are on duty or on show, it is often used as a deliberate act to say: 'We are still a couple despite everything.'
Besides they are still very much in love
The monarchy is allowed to be physically affectionate but they choose not to maintain decorum and act professional as their position demands. Because it has been nearly six years of marriage with two children, it is pretty obvious that the royal couple are very much in love but choose not to display it publicly. #Duchess Of Cambridge #The Duke