Startup company Smartx Inc. releases innovative battle toy 'Galaxy ZEGA'
Galaxy ZEGA uses innovative technology to put a spin on classic remote control vehicle games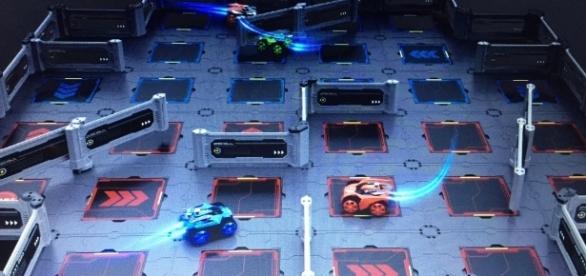 Battle toys such as boxing robots and toy soldiers have been a staple of the toy industry for decades. In the Fall of 2016, a #Startup company called Smartx Inc. released the "Galaxy ZEGA" battling tanks set that employs innovative #technology that makes battle toys smarter and more interactive. Since its establishment, Smartx Inc. has been dedicated to designing and developing cutting edge software and hardware to creature truly unique playthings. Much like Elemental Path's CogniToy and the STEM-teaching plush toys in the TROBO line, Galaxy ZEGA relies on technology to enhance a physical toy and/or playset.  
The background 
"Our name really describes what we are trying to do since 'smart' represents our company's business areas and 'X' usually indicates some mysteries of the unknown," Tango Yang, the founder of SmartX stated.
"The mission of 'SmartX' is to create infinite possibilities in the field of intelligence." Galaxy ZEGA is the company's first release, but they plan to release many similar offerings in the future; namely, toys and games that rely equally on physical and digital components. "We want to make our toys interactive, so people are playing in real life, not just with their smartphones or tablets," Tango Yang explained and noted that he created the Galaxy ZEGA after he noticed his son getting isolated behind electronic devices. "I wanted to find a way to create a toy that was not boring to adults and still fun for kids but, mostly, encourages people to interact," he stated. It is undeniable that Galaxy ZEGA is more fun with two or more players; however, it also has an amusing solo-mode, and the cars can travel anyplace, not just on the allotted track.
The use of the tanks--which resemble SUVs--off the track is one of the greatest strengths of the toy and differentiates it from other car-track technologies such as Anki. Moreover, the smart technology in the app makes it notably more interactive than most toy vehicles, such as standard Hot Wheels models. 
Coming soon 
SmartX Inc. is already in the planning phase of several new products—some of which will include the ability of users to assemble their own car models. Ultimately, Tango Yang is hopeful that the company will be able to infuse Artificial Intelligence (AI) into their products. "In five to ten years, we expect to be an intelligent robot platform," he said. "Based on our system, other companies can develop more fun products that are virtual games combined with the real toy." At present, Tango is busy overseeing campus robotics championships in China and anticipating the launch of the Galaxy ZEGA across the United States and elsewhere in time for the 2016 holiday season. Moreover, a new version of the toy is due to be released in early 2017 and will likely be unveiled at the TIA trade show in NYC in February. #Toys & Games